Traction Capital currently owns six businesses.
We are proud to partner with some of the best operators in the Pacific Northwest.
If you are an owner considering selling your business, we would happily make introductions to the business owners we partnered with.

ACQUIRED OCTOBER, 2018
SeaWestern is a family owned and operated company serving Firefighters in the Western US for 40+ years.
Traction acquired 75% of the business from two 2nd generation owners. The infrastructure of the business has dramatically improved and we feel very lucky to partner with the previous owner, Steve Morris to take SeaWestern to the next level.
Since the acquisition, headcount has nearly doubled and we have increased sales by 35%.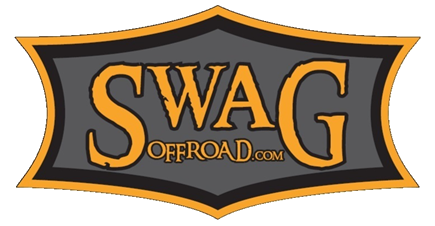 ACQUIRED OCTOBER, 2019
The 2nd company we acquired is called Swag Tool Company, LLC.  Our primary sales channel is through our website (www.swagoffroad.com). 80%+ of our sales come through this channel and are direct to the end user whether it be a business or a home hobbyist. The business designs and sells light duty tools for the metal fabrication industry.
The business experienced tremendous growth in 2020 and has benefited from the trend of consumer purchasing rapidly moving towards e-commerce
TONY LIND PAVING
ACQUIRED JUNE, 2021
The 3rd business we partnered with is Tony Lind Paving.
Headquartered in Kent, Washington and founded in 1997. TLP provides asphalt and concrete paving services primarily within King, Pierce and Snohomish counties (greater Seattle area) in Washington State.
The Company is a full-service paving provider: commercial and industrial paving, patching and maintenance, marking, overlaying and seal coating.

ACQUIRED AUGUST, 2021
The 4th business we partnered with is Stumptown Mattress & Mattress Lot.
Stumptown Mattress is an innovative and branded mattress sold exclusively through the Company's online site www.stumptownmattress.com. The Mattress Lot is a retail location in Portland, OR, that specializes in locally-made and environmentally-friendly mattresses and bedding accessories.

GROUND UP ROAD CONSTRUCTION
ACQUIRED JANUARY, 2023
The 5th business we partnered with is Ground Up Road Construction.
Headquartered in Sumner, WA, Ground Up is well known for its asphalt milling/pulverization and in-place soil stabilization expertise throughout the Pacific Northwest.

ACQUIRED JANUARY, 2023
The 6th business we partnered with is Restoration 1 of Spokane & Central Washington.
Headquartered in Spokane, WA, Restoration 1 of Spokane started meager, working from the Seller's garage, to becoming the highest revenue franchisee in Restoration 1's franchise system.