Traction is a permanent equity firm based in Seattle, WA.
We look to acquire companies based in the Pacific Northwest where we think there are opportunities for long term growth.
How are we different? We are not a private equity group; we are not looking for companies that we can grow and then sell for a profit within 5 years. We want to own our companies for the next 20 years. 
Dale Payne has over 25 years of hands-on experience in various financial, accounting and operational positions across multiple industries. He is a seasoned Chief Financial Officer with significant experience in financial planning & analysis and corporate finance. He also has broader business experience having worked as a general manager and director of operations for several industry-leading companies.
At Traction Dale works with all of our management teams to help them manage the businesses and identify growth opportunities, solve problems, and improve the internal systems that help our companies function efficiently.
Brian is the CEO of his family's fifth generation telecommunications and internet business. At Traction Brian is responsible for investor communications and helps lead our fund raising efforts when we are looking at new opportunities. His background as an operator, investor, and advisor is crucial for our businesses as well look to build out management teams and grow our businesses.
At Traction, Justin is largely responsible for the firms new investment opportunities as well as assisting with the existing portfolio. Prior to Traction, Justin worked in a variety of finance and investing roles as well as a VP of Finance for several plastics manufacturing businesses and a consumer products e-commerce business.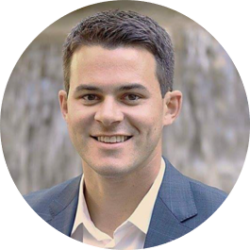 Peter joined Traction Capital in 2018 as an Associate. Peter is actively involved in portfolio company operations and Traction's investment process.
Prior to joining Traction, Peter was an Analyst at BlackRock. Peter primarily supported valuation and financial reporting functions for BlackRock Private Equity Partners, a $24 billion AUM private equity platform. Peter received a B.A. in Business with a focus on Economics from University of Puget Sound where he played NCAA Football & Golf.